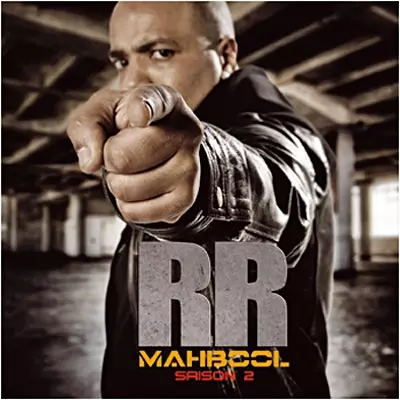 ---
Information:
Artist: RR
Album: Mahboul Vol. 2
Release Date: 2009

Format:
Flac (tracks) / 320 kbps
Duration:
1:10:18 Min
Tracklist:
01. Intro
02. Mad-Max
03. Sac A Dos
04. C Moi
05. Fait Divers feat. Sefyu & Baba
06. L'ennemi Vient De L'interieur
07. On Va Douiller feat. Sefyu & AP Du 113
08. Quand Le 2-Bi Gargouille
09. Barre Toi D'la Route! feat. Kuamen
10. Ghetto Zoo
11. Shmata feat. Toony
12. Innaceptable
13. La Mort feat. Suzax & Kuamen
14. Halam Ou Hallal
15. Fait Divers 2 feat. Sefyu & Baba
16. La Cour feat. ST4
17. Zooty feat. Suzax
18. Petit Frere D'oussama feat. Alpha 5.20
19. K-Maro Du Ter-Ter feat. Shirde
20. Ca Kick Sec feat. KDF, Krimeur & Gonzales
21. Brule feat. M.A.V
22. Le Ter-Ter A Fume Les Blocksters feat. KHF & Lexro
23. J'en Ai Rien A Foutre! feat. Zaza Mizi
24. Trop Zahef
---
Support Uploaders

Hello. We want to inform you that buying a Premium account will not only allow you to download files from our site without restrictions, but also support our work (paying for servers for sites, buying access to closed music sites, buying albums). 🙏Many thanks for your attention🙏
Report a dead link

If there are no links - click "Report a bug" or select any text on the page text and press Ctrl+Enter - and send a complaint to the album. We will reupload file.
Dear visitor, you entered the site as an unregistered user. We recommend you
register'll
or go to the site under your own name.